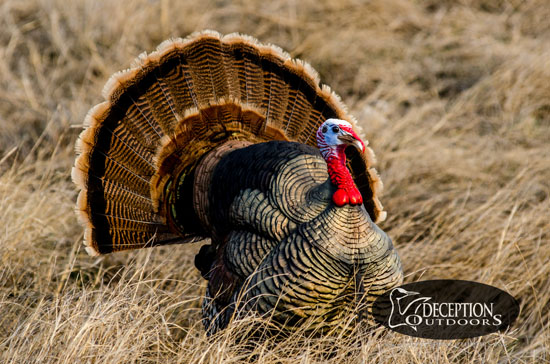 Strutting Tom
March 8, 2017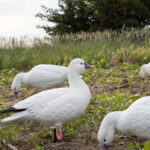 Ross Goose 10 Pack
April 28, 2017
Big Jake
$149.99
Our new for 2016 "Big Jake" decoy represents a submissive Jake Turkey that is scared of that Tom coming for him. He has just enough courage to hang around his hens in a sub dominant pose, but yet not enough to go into a strut. This decoy comes with a carrying bag and a motion stake. All turkey decoys come with a carry bag and our dual purpose stake. For frozen and hard ground use the foot stub to place in the ground, and for those windy days, simply flip the stake over for controlled movement.
We study the colorization of each species to match our decoys as close as possible to the real thing and use our specially formulated iridescent paint to match how actual turkey feathers shine in the sun.
Handmade in the USA
All of the decoys are a one piece decoy made out of an ultra durable semi rigid rubber. Built to last many years of use. Stray shots from "too close" encounters will not effect the decoy or the paint. No paint chipping or fading. These decoys absorb the pellets and will not damage the decoy for many direct shots. These are hand painted in Kansas using the highest quality paints available. Very detailed undercuts allows natural shadowing for extreme realism. Our unique regional paint schemes give the hunter an unfair advantage to bag their trophy. Comes with a dual purpose motion stake and carry bag. Paint schemes available: Eastern, Rio, Gould, Merriam and Hybrid. Made in USA.
Comes with Carry Bag and Motion Stake.
| | |
| --- | --- |
| Turkey Sub-Species Paint Scheme: | Eastern/Oceola, Merriam/Gould, Rio Grande |